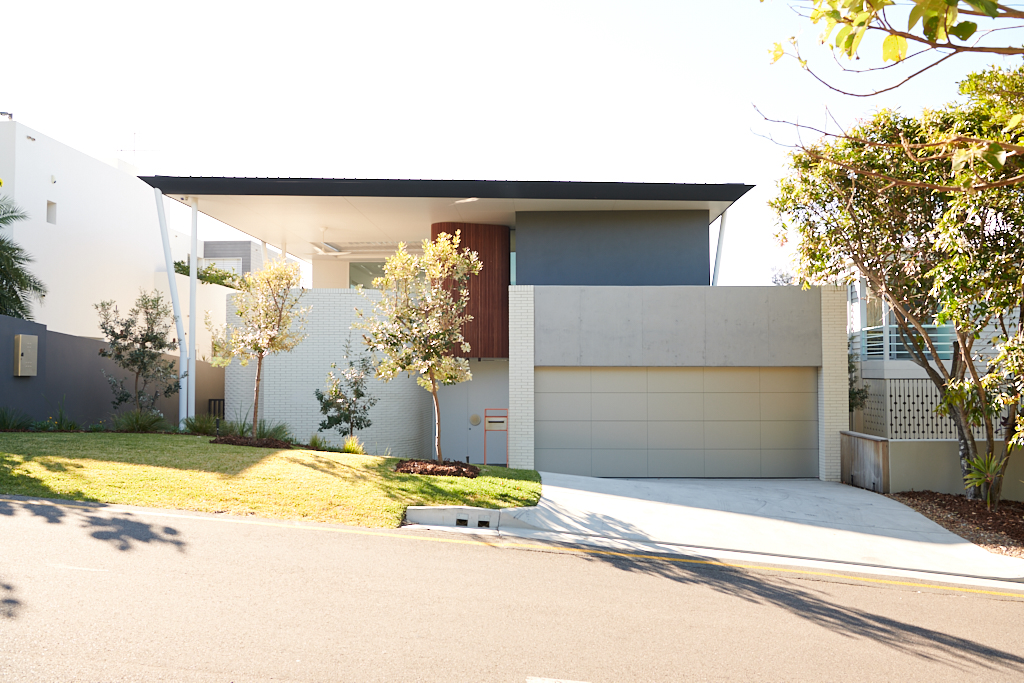 28th June 2019
In addition to receiving the Sunshine Coast House of the Year Award, the Sunshine Beach House has been awarded the 2019 QLD Architecture Commendation for Residential Architecture – Houses (New). The excerpt reads:
Located on the sand dunes overlooking Sunshine Beach, this house endures extreme wind, sun, salt and sand. In its pragmatic form, the Sunshine Beach House provides a protective shell from these elements. The house is a dichotomy of a transparent space to experience the ocean and the waves and a secluded space to retreat away from the wind. The true delight of this house is the sculptural quality at the junction of the spaces and the imaginative use of materials. This house is a unique addition to the fabric of the Sunshine Coast.
We are also pleased to see that the house has just recently been featured on ArchDaily.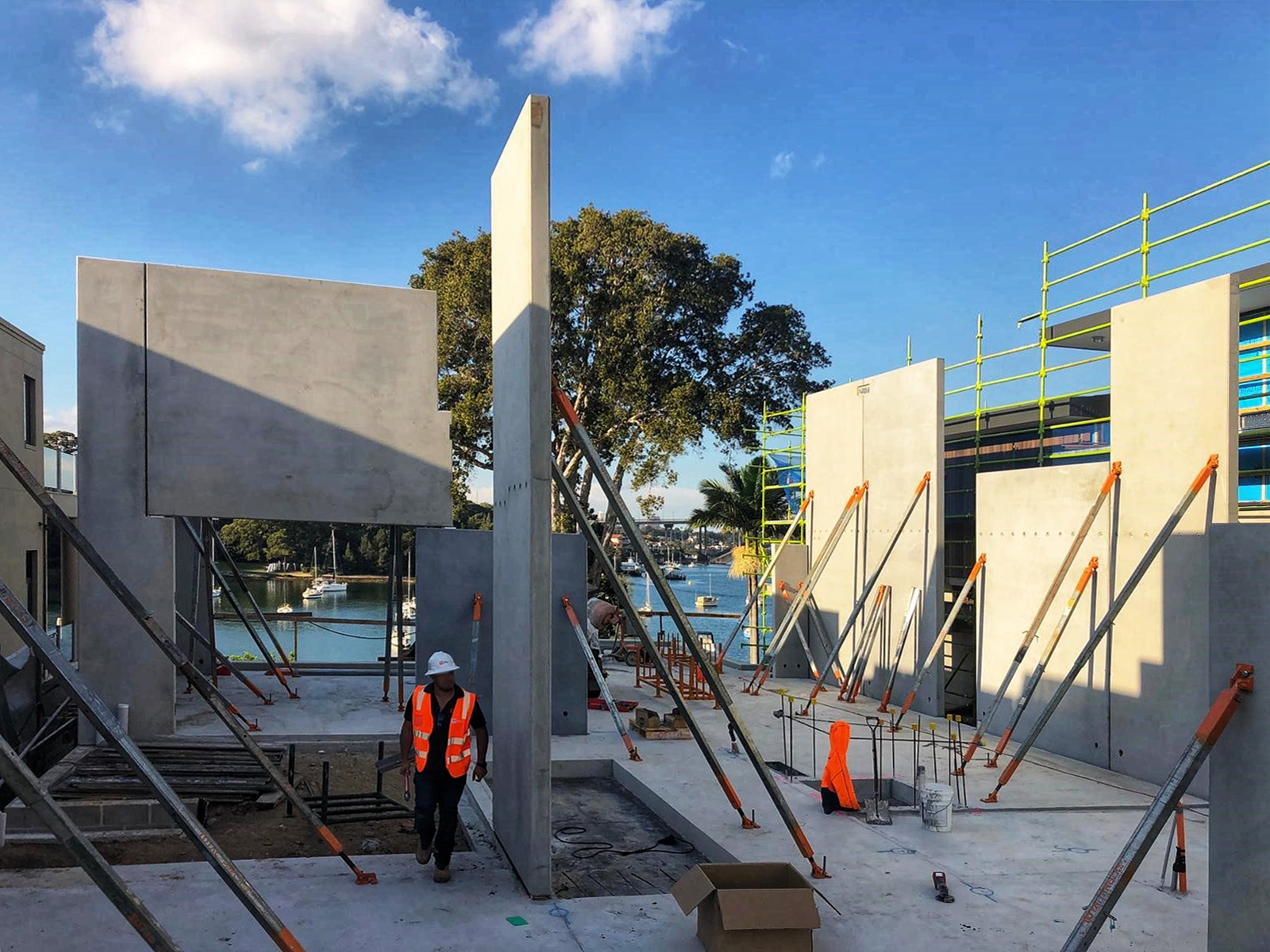 One of our projects currently under construction is delving into the use of precast concrete in a small-scale residential application. Concrete walls which comprise the exterior skin of the house are formed separately in large panels at an off-site facility and brought to site. These panels are then lifted into place with a crane.
The building form is beginning to take shape following the lifting of 22 individually detailed precast panels onto site, with no two panels being the same. The panels will be expressed as vertical bands separated by lightweight cladding. Every panel seen in the photo above (and more not pictured) was lifted onto site in a single day! Well done to Donrose Building and Alpha Precast for undertaking such an efficient and well-organised process, and we look forward to seeing the final group of panels being lifted into place this week.
Director Brian Bass recently had the privilege of joining fellow alumni to speak at the UQ Art of Living Conference in Brisbane. Cameron Bruhn, Dean of the UQ School of Architecture, described the presenters as "established and emerging leaders in the field; architects who are creating homes that are empathetic, beautiful, resilient and sustainable." The conference was part of Architecture and Art week, which investigates the mutually enriching relationship between architecture and different types of art.